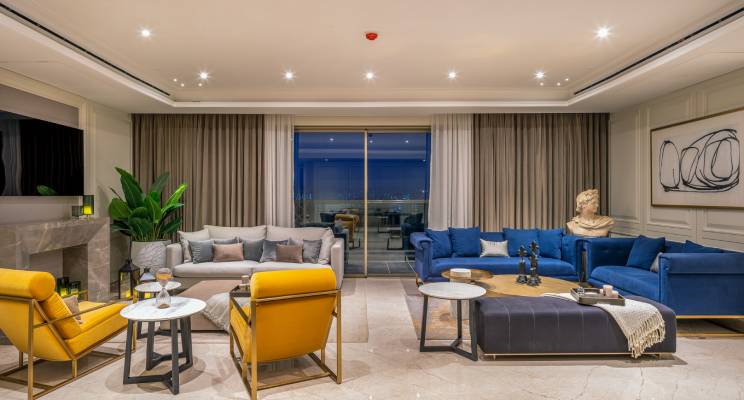 Living room
Living rooms at Avaanti Residences Pune welcome laughter & bustle. Invite your guests inside the spacious living rooms of these luxury apartments in Pune, and get ready to celebrate life.
Bedroom
Life at Avaanti Residences unlocks access to impressive spaces thoughtfully planned to meet your needs. The ABIL project in Pune offers you a bedroom worthy of lingering in, right down to the last detail.
Balcony
From the balcony, at Avaanti Residences Tilak Road, watch as Pune's glory unfurls before you with unobstructed views of Parvati & Sarasbaug. Enjoy a forever beautiful sight from the luxurious apartments in Pune.
Washroom
In the washrooms at ABIL Avaanti, stay wrapped up in the best of global craftsmanship. The hardwood floorings & luxurious fittings offer you a charmed life in these premium flats near Sadashiv Peth.
Elevation
Experience life in all its grandeur inside the ABIL Avaanti Residences. Be spoiled for choice as the ABIL residential project Pune stands tall, offering a glamourous life in the city's heart.
Landscaped Podium Deck
The Podium at Avanti Residences Tilak Road, Pune, is designed to be your go-to place. Revive, rejuvenate, reinvent, and celebrate life in the offerings at the ABIL residential projects, Pune.
Swimming Pool
Splash in the joy of togetherness at ABIL Avaanti. At one of Pune's best luxury real estate projects, the dazzling pool invites your whole family to enjoy life.