AVAANTI – PREMIUM RESIDENTIAL & COMMERCIAL SPACES IN PUNE
Under the guidance of Mr. Avinash Bhosale and Mr. Amit Bhosale, Avaanti has set itself as the essence of premium residential and commercial spaces in Pune. Enjoying a premium apartment or commercial space at Avaanti in Tilak Road, Pune, indicates having access to the city's prime locations like Sinhagad Road, Deccan, and Swargate. Avaanti is one of the most notable new residential and commercial projects in Pune. ABIL Group firmly maintains that delivering the best projects in the luxury class makes them stand out. When you obtain an apartment or operate your business from Avaanti, at Tilak Road, you come close to Pune's famed shopping and business districts like Laxmi Road, FC Road, M G Road, and Deccan. Avaanti delivers best-in-class premium residential and commercial offices in Pune. Avaanti Residences & Premium Commercial Spaces has been developed by Olympia. 
ABIL Group, founded by Mr. Avinash Bhosale in 1979, has increasingly shaped the course of the construction industry.
Over the past years, ABIL Group has delivered many of Pune's landmark residences and commercial properties. We have completed various turnkey housing projects offering unparalleled value and satisfaction to our customers. During this time, we were also involved in constructing several mainframe infrastructure projects for Maharashtra and pan-India, including highways, bridges, tunnels, canals, and dams. With decisive leadership and focused insights of Mr.Avinash Bhosale and Mr. Amit Bhosale, today, ABIL Group has become a reputed powerhouse in the real estate, hospitality & infrastructure development sectors.
As the construction business thrived, we leveraged our management abilities and started to study new strategic business opportunities. In 2001, we started working in the hospitality sector with a joint venture with Mumbai's Sun-n-Sand chain of hotels and obtained the erstwhile Holiday Inn, Pune. This aided us in gaining a foothold in the hospitality industry, which has since developed multifold in step with India's booming economy.
While our focus has remained on world-class construction, we have stayed attentive to the need for sustainable development and corporate governance. Like our constructions, our business has been built on a solid foundation centered on multiplying value, passion for excellence,
adaptability, and a keen interest in the environment we operate in. Being updated in all facets of real estate, including the newest trends of luxury and safety, Mr.Avinash Bhosale and Mr. Amit Bhosale have together established ABIL's ever-growing sustainable framework.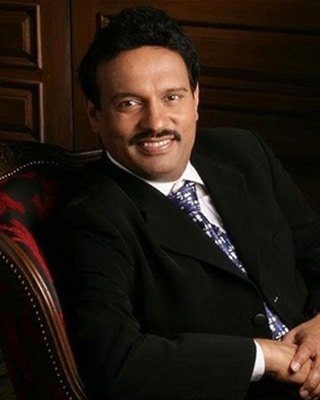 Mr. Avinash Nivrutti Bhosale,
Founder & Chairman, ABIL Group
Mr. Avinash Bhosale is the founder of the ABIL Group. His insight, dynamism, and thoughtful leadership have driven the ABIL Group to become one of the leading business conglomerates today. His unsurpassed organizational abilities, motivation, and eye for detail have been vital factors defining ABIL's success. And because of this and all his achievements., he is a well-respected and recognized figure in the industry.
Mr. Amit Avinash Bhosale,
Managing Director, ABIL Group
Mr. Amit Bhosale heads the Real Estate and Hospitality businesses of the ABIL Group, with the ongoing projects in Mumbai, Pune, Goa & Nagpur. Thoroughly professional, extremely dynamic and bold by nature, he believes in staying ahead of the business curve. He not only keeps up with current trends in the industry, but also keeps a close watch on future opportunities. He drives the innovation and employee participation initiatives of the business.
Frequent searches: abil avaanti, abil swargate project, abil residential projects pune, abil projects in pune